Description
For intermediate to advanced players looking to dominate with controllable power and comfort
Head Size

98 sq.in.

Weight

305 g / 10.8 oz

Grip Size
1 - 5
Length
27 in.
Width Range

23.5 mm - 24.5 mm - 19.5 mm

Balance Point

315 mm

Material
HM GRAPHITE / 2G-Namd™ SPEED / VDM
Color(s)
Sky Blue
Recommended String
POLYTOUR PRO
POLYTOUR STRIKE
REXIS SPEED
Stringing Pattern
16 x 19
Stringing Advice
45 - 60 lbs
Made In
Japan
Item Code

07EZ98
ISOMETRIC
7% LARGER SWEET SPOT
Developed over 30 years ago, the ISOMETRIC™ design increases the sweet spot by 7%*.
Compared to a conventional round frame, a square-shaped ISOMETRIC™ racquet generates a larger sweet spot by optimizing the intersection of the main and cross strings.
ISOMETRIC™ technology delivers greater control without sacrificing power.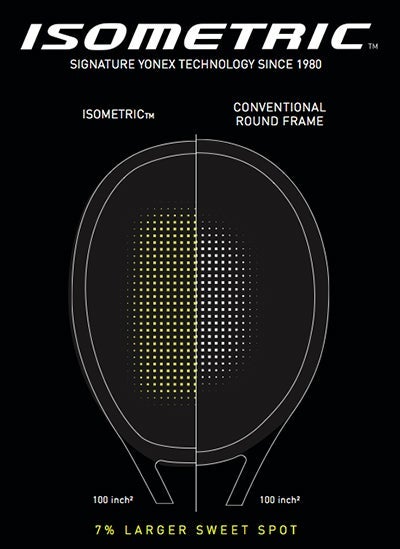 LINER TECH
For Improved Power And Comfort
Straight hole grommets elongate the strings to optimize power and comfort on off-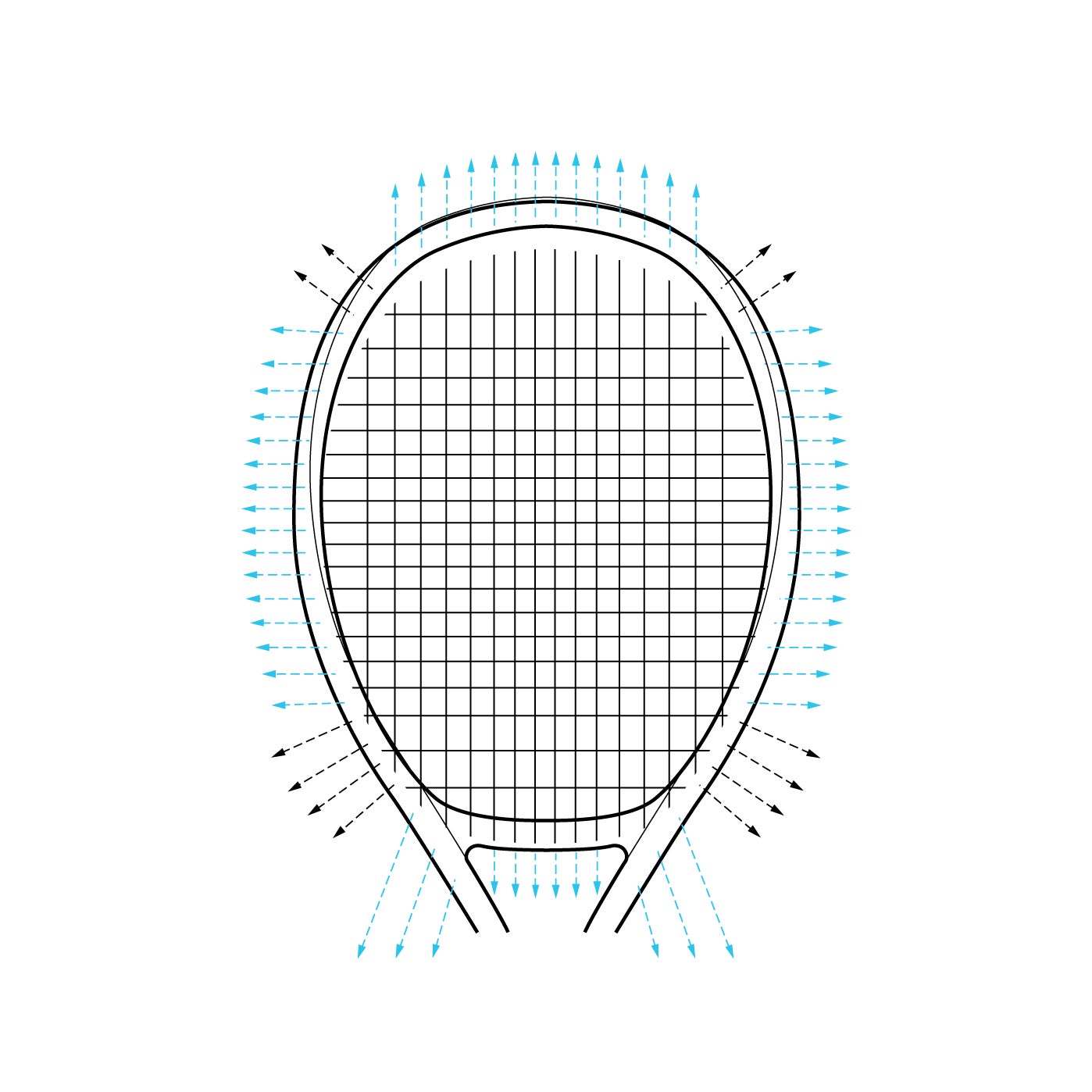 O.P.S (Oval Pressed Shaft)
First introduced in 1969 with the T-7000 - our first aluminum tennis racquet - the Oval Pressed Shaft (OPS) is still incorporated into our most popular racquet series today.
The Oval Pressed Shaft is designed to give players more spin, control, and feel. The shaft flexes at impact, increasing dwell time and minimizing vibrations.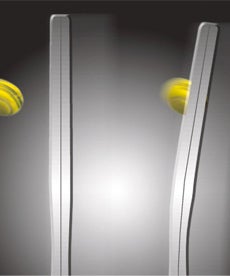 Vibration Dampening Mesh (VDM)
First used in our snowboards to reduce vibrations at impact, Vibration Dampening Mesh (VDM) is now used in four of our racquet series. VDM is a stretchy mesh material that is wrapped around the graphite within the grip to filter unwanted vibrations and improve touch and precision.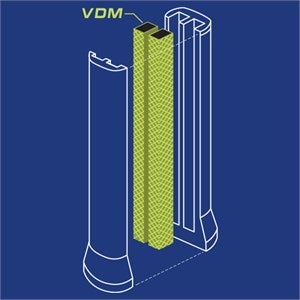 2G-Namd Speed
IMPROVED FEEL AND BALL SPEED
A high modulus graphite fibers are bound with a carbon nanotube (CNT) structure, reducing energy loss, which enables to transfer the energy into quick snapback.
Namd is technology developed by Nitta Co., Ltd. to uniformly disperse carbon nanotubes in carbon fiber composites.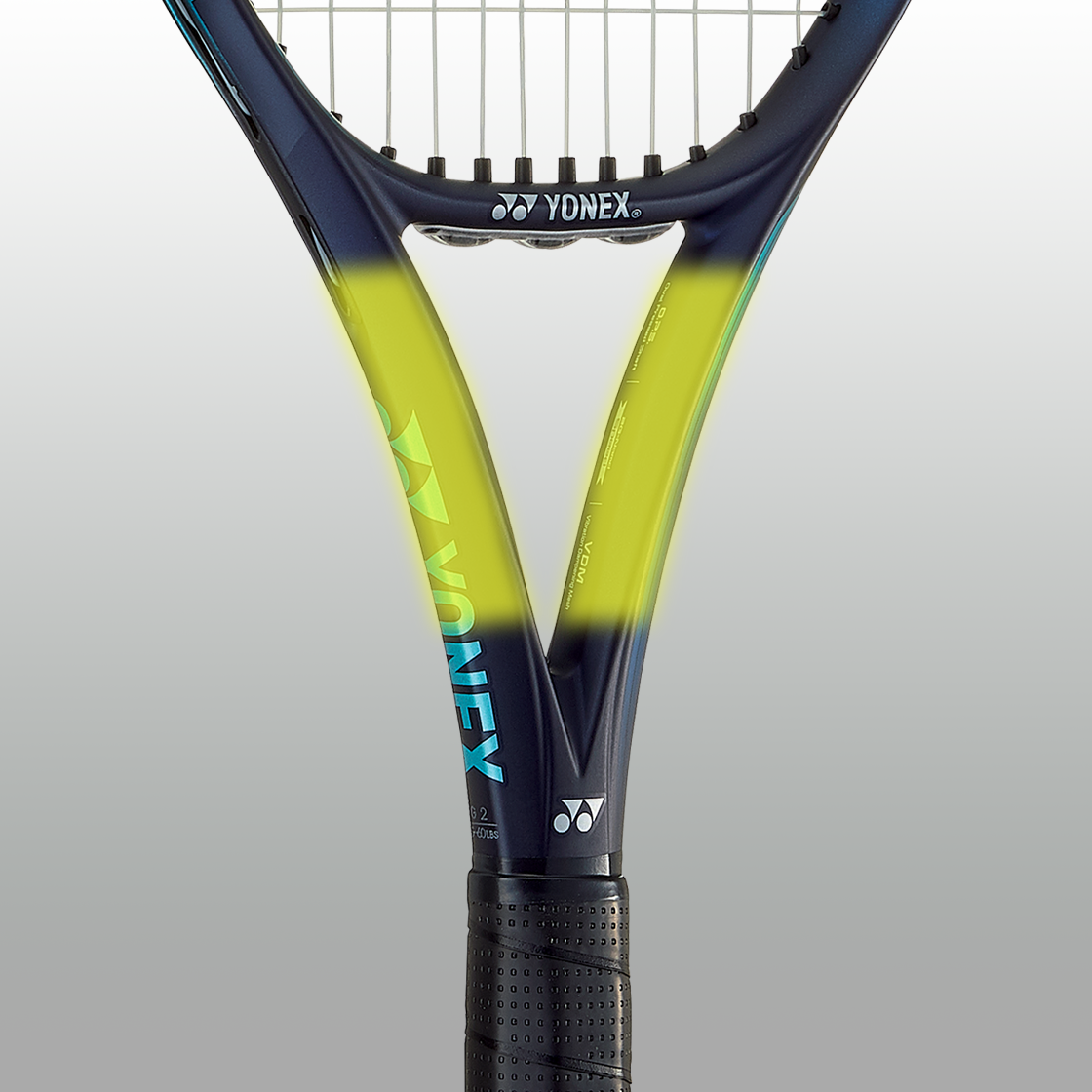 AERO SHAPE DESIGN
FOR A PLUSH FEEL
An inverted frame design with a thinner frame face results in a softer racquet.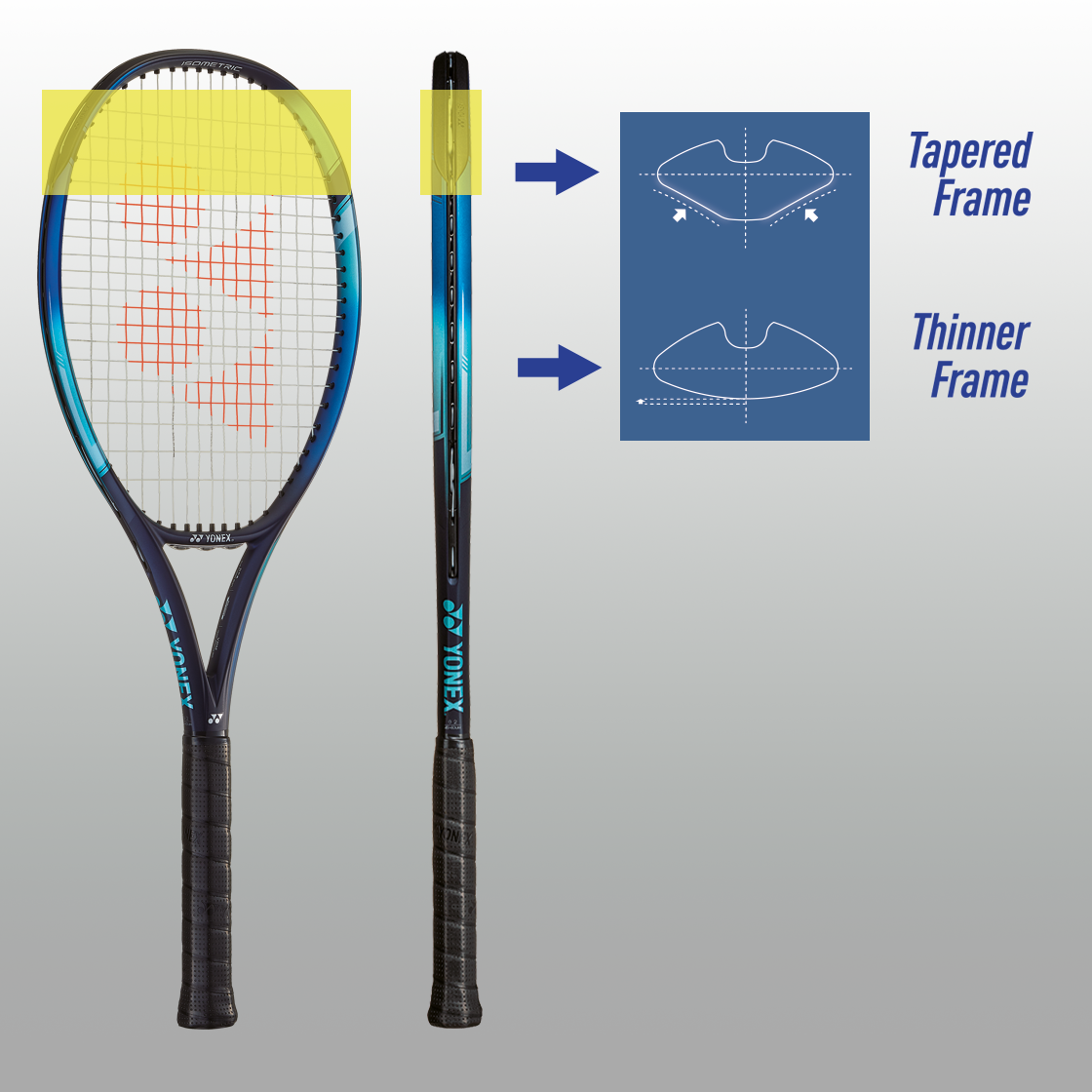 SHAFT DESIGN
FOR IMPROVED S TABILITY AND POWER
A thicker shaft structure with a convex design reduces unwanted racquet torque on off-centered shots for added power.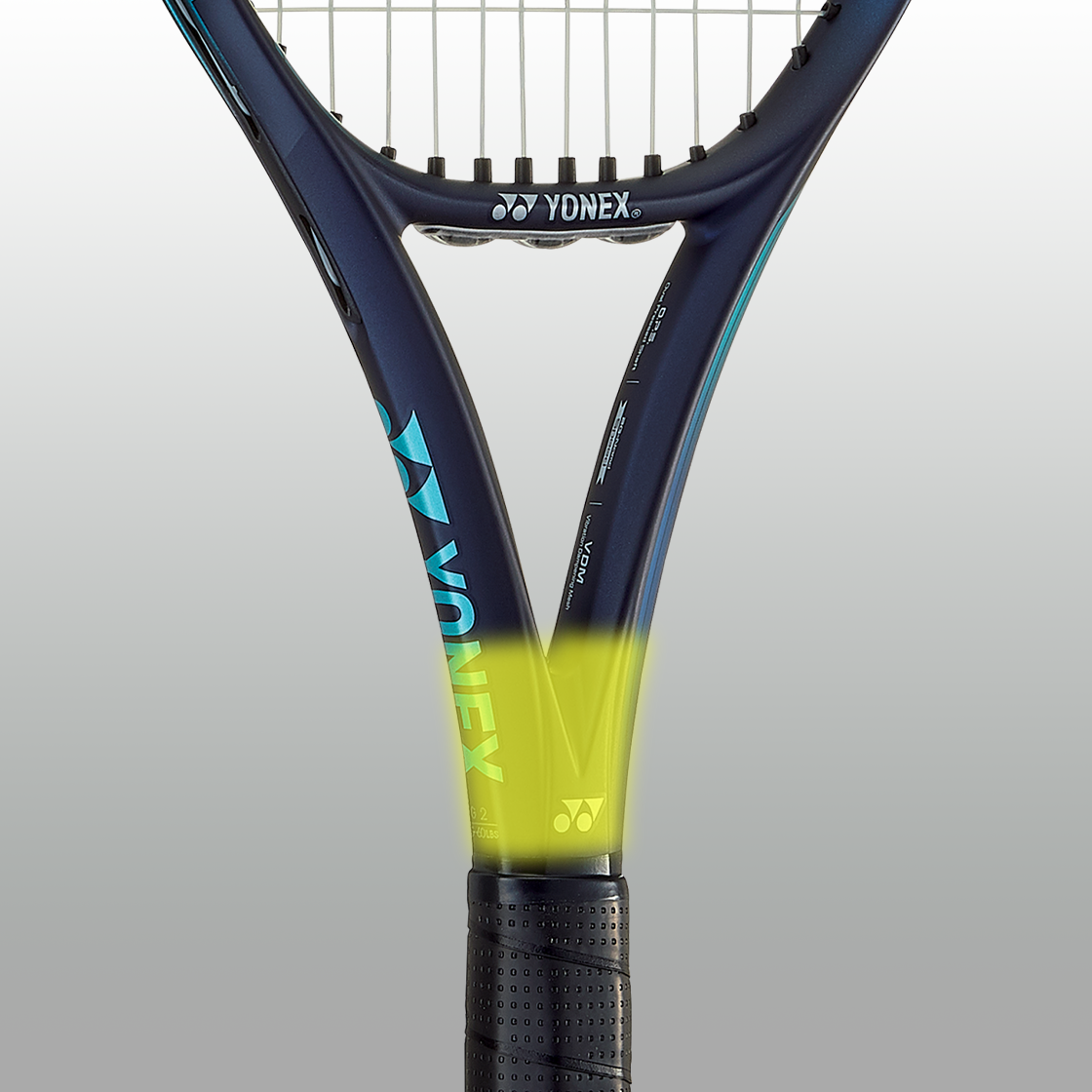 Smash Nation will make sure you have the best experience by providing superior customer service by helping you find your perfect gear. We guarantee that you will find the best prices here, so as to save you the trouble of shopping around. We will match any lower price you find. We also know it is frustrating to purchase a product and discover soon after that the price was reduced. To give you the peace of mind of purchasing your gear with Smash Nation, we offer a 30-day Price Match Guarantee.
If you find a lower price within 30 days of purchase, we will credit you the difference. Additionally, we will offer you a 10% discount code for your next purchase
.
The following conditions apply:
We must be able to verify the lower price (i.e. Website). We will match any other website's price on an identical product, with the exception of bidding sites (i.e. ebay).
We offer free shipping on orders over a certain dollar amount so we will factor in the shipping cost when determining a price match.
The competitor must be an authorized dealer of the product in question.
The competitor must have the product in stock and available for sale (including the desired color and size if applicable)
The competitors "at your door" price including shipping fee's will be factored in.
If the competitor offering the lower price is not domestic, any additional shipping or customs fees will be considered when matching the price.
Price match guarantee cannot be combined with any other discounts, coupons or free shipping offers. Price Match Promise does not cover competitor coupon offers or free gift with purchase offers.
Price Match Promise does not cover competitor clearance sale, as many clearance sale prices are lower than items' cost.
Payment & Security
Your payment information is processed securely. We do not store credit card details nor have access to your credit card information.